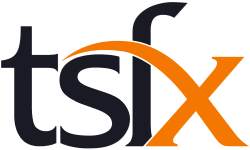 Health & Human Development Course Catalogue
VCE Health and Human Development
takes a broad and multidimensional approach to defining and understanding health and wellbeing. Students investigate the World Health Organization's definition and other interpretations of health and wellbeing. For the purposes of this study, students consider wellbeing to be an implicit element of health. Wellbeing is a complex combination of all dimensions of health, characterised by an equilibrium in which the individual feels happy, healthy, capable and engaged.
Students examine health and wellbeing, and human development as dynamic concepts, subject to a complex interplay of biological, sociocultural and environmental factors, many of which can be modified by health care and other interventions. Students consider the interaction of these factors, with particular focus on the social factors that influence health and wellbeing; that is, on how health and wellbeing, and development, may be influenced by the conditions into which people are born, grow, live, work and age.
Students consider Australian and global contexts as they investigate variations in health status between populations and nations. They look at the Australian healthcare system and research what is being done to address inequalities in health and development outcomes. They examine and evaluate the work of global organisations such as the United Nations and the World Health Organization, as well as non-government organisations and the Australian government's overseas aid program.
This study presents concepts of health and wellbeing, and human development, from a range of perspectives: individual and collective; local, national and global; and across time and the lifespan. Students develop health literacy as they connect their learning to their lives, communities and world. They develop a capacity to respond to health information, advertising and other media messages, enabling them to put strategies into action to promote health and wellbeing in both personal and community contexts
The VCE study design is made up of four units:Unit 1
: Understanding health and wellbeing
Unit 2
: Managing health and development
Unit 3 : Australia's health in a globalised world
Unit 4 : Health and human development in a global context
Course List
To filter the course list, enter your search text into the below field

For example, entering Unit 3 into the search field would show all Unit 3 Health & Human Development Courses.
\Learnworlds\Codeneurons\Pages\ZoneRenderers\CourseCards