VCE Master Classes by TSF

X
Unit 1 Chemistry
Whether your aim is to achieve your personal best or you simply need a high ATAR result, our VCE Master Classes offer immeasurable benefits and will undoubtedly help you achieve your ATAR goal.

Held on a weekly basis, these specialised tuition classes are designed to make SAC and exam preparations faster and easier, and give students the tools, skills and information they'll need to achieve the highest possible ATAR and secure a place in the tertiary course of their dreams.

This highly regarded program delivers impressive results each year and has helped thousands of past VCE students achieve their ATAR goals.

The median ATAR achieved by 2022 Master Class students = 95.45!

What You'll Get
30 Hrs of Superb Tuition
This powerfully effective 30 hr course is equivalent to at least 100 hrs of study and consists of 8 in-depth tuition classes (2.5 hrs/week) and 10 hrs of instruction targeting problem-solving skills & the mastery of exam applications.
Unlimited 24/7 Recordings
You'll receive unlimited, 24/7 access to recordings of your classes (and the other classes in your enrolled subjects) until 1 December. Use these recordings to hear different explanations, to master challenging concepts, and to use as a time-saving revision tool before your SACs and exams.
Thorough A+ Course Notes
You'll receive a comprehensive set of notes that detail everything you need to learn to get an A+ in your SACs and exam/s. These notes will also save you countess hours in time, as well as the effort that's involved in producing your own study materials.
Experienced VCE Teachers
To give you the best chance of success, your classes are delivered by exceptional VCE teachers who are current or recent VCE exam assessors for VCAA – not inexperienced university students who happened to perform well in their VCE.
A Powerful Edge in the VCE
As VCE exam assessors are the only individuals with first-hand knowledge of how the VCE exam papers are marked, you'll derive great benefits from learning how to structure perfect exam responses. It's this type of advice that can have a huge impact on your chances of securing your ATAR goal.
FREE Exam Booster Classes
You'll receive 10 hrs of exam-targeted instruction that's designed to make sure you squeeze every possible mark out of your exams. You'll develop stronger examination skills, higher-level analytical techniques and problem-solving strategies and learn how to spot and process the tricks and traps that could appear in your SACs and exams.
Exclusive VCE Resources
We'll give you everything you need to achieve your ATAR goal. Excellent notes, Exam Kits (with worked solutions), exclusive worksheets and trial exams, tests, checklists and exclusive study skills and exam strategy instruction as well as a detailed 2.5 hr exam marking session with a VCE exam assessor!
Your Highest Possible ATAR
TSFX has 31 years of experience in delivering VCE programs so you can be confident that we have a genuine understanding of what's required to excel in the VCE. We get results, and can make a significant difference to your VCE marks.
Achieved an ATAR of 99 or Above!
Achieved an ATAR of 95 or Above!
Achieved an ATAR of 90 or Above!
Frequently Asked Questions
What Happens During the VCE Master Classes?
You will:
Benefit from an in-depth coverage of examinable materials to VCE exam standard.
Revise the topics covered at school and extend your learnings to VCE exam standard.
Master concepts that students find difficult and have been poorly answered in past exams.
Work through a huge collection of questions that are likely to appear in SACs and exams.
Learn techniques that will help you to confidently answer the harder analysis-style questions that appear in the exams.
Discover how to dissect and interpret complex exam applications.
Master the tricks and traps that could appear in the exams.
Learn how to structure perfect answers that reflect the marking schemes used In the VCE exams.
Regularly revise important concepts so you don't waste valuable time re-learning topics before your exams.
What are the Teachers Like?
They are the teachers who teach, guide and mentor the top VCE performers each year. They know how to get the best from students – irrespective of their past academic performance.

They're very knowledgeable, excellent communicators and highly regarded by their peers. They're highly likeable, easy to approach and passionate about teaching. They all have extensive experience working with every different type of learner and know how to explain concepts and techniques in a way that every student can understand.

Here are some terms that past students have used to describe our Master Class teachers:

Ace, Amazing, Approachable, Caring, Committed, Compassionate, Dynamic, Entertaining, Excellent, Experienced, Friendly, Funny, Interested, Helpful, Inspiring, Invested, Knowledgeable, Motivating, Passionate, Patient, Professional, Smart, Superb, The Best, Thorough, Unbelievable.
How Does TSFX Differ from Other VCE Course Providers?
Our Master Classes have been developed by experienced VCE teachers - not university students.
Our classes are delivered using a unique pedagogical model developed by TSFX that integrates the HITS professional learning program, frameworks adopted by the International Baccalaureate (IB) program and the world's leading universities.
Your mentors are qualified, experienced VCE teachers who are current or recent VCE exam markers (VCAA assessors).
Notes are detailed and fully comprehensive and have been written by VCE teachers and VCE exam assessors (not university students).
Classes are recorded and can be accessed on an unlimited basis, 24/7 until 1 December 2022!
We have 31 years of experience delivering VCE programs, and offer an unrivalled history of outstanding VCE success. We get results and can make a huge difference to your ATAR result.
I'm Not Sure About Tuition Classes - Wouldn't a Private Tutor be Better?
Private tutoring or class-based tuition courses?

It's a controversial issue and opinions vary. Both have their place and their own set of advantages and disadvantages.

On the whole, we have found that group tuition is, in fact, superior to private tuition for most students. The group scenario allows for a great amount of interaction between students from all around the state, and provides a medium in which to share information and resources, as well as to offer support to one another. There is also the cost factor to consider – our classes are significantly cheaper than engaging a tutor. An experienced VCE teacher will ask for no less than $90 per hour, but may not provide the level of experience or expertise as the teachers involved in our Master Class programs. Furthermore, tutors rarely get the opportunity to produce comprehensive notes and develop exam revision courses for their students, as is the case in our Master Class programs.

Tutors are ideal for those students who require regular assistance in completing homework tasks. So if you're a student who can grasp concepts quite easily, but require a delivery vehicle that can explain difficult concepts in a clear and simple manner, or require extension in order to reach those higher ATARs, then the Master Class programs are the better option.
Key Benefits
Here are just of few of the benefits you'll experience when you enrol into the VCE Master Classes by TSFX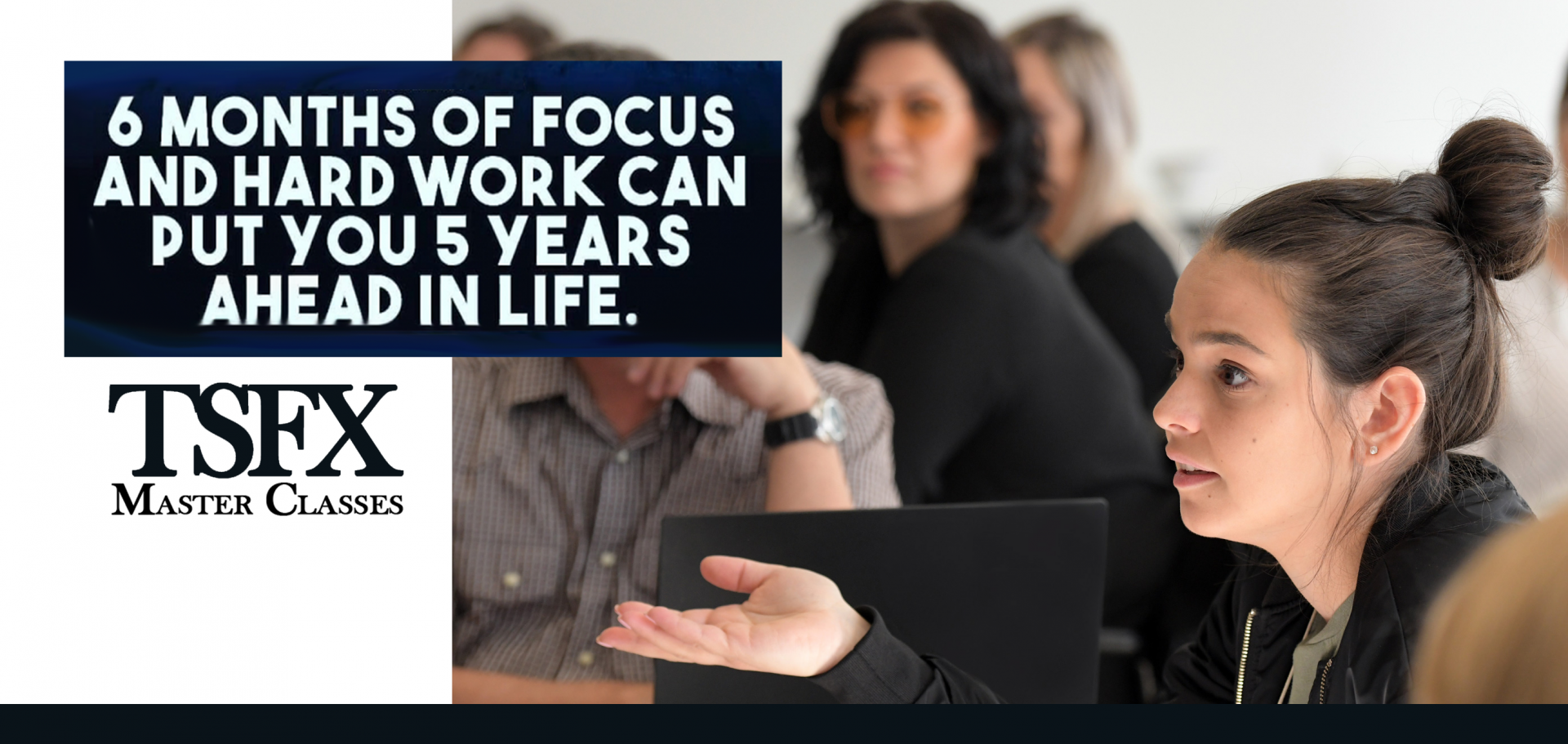 Learn from the Absolute Best
You'll be taught by VCE exam markers (VCAA) and benefit from the advice and insights that only exam assessors can provide. It's this type of information that will give you a huge edge over your state-wide peers.
Unique Learning Paths
You'll complete a large part of your exam preparations before your major SACs - maximising your subject ranks and greatly reducing stress levels and study loads in the challenging weeks before your exams.
Chip Away at Your Studies
You'll complete 2.5 hours of SAC and exam preparation per subject per week that you wouldn't have done on your own. Your motivation levels will improve, making it easier to commit to your studies at home.
Save HUGE Amounts of Study Time
You'll cut down on study time (you'll learn up to 5 times more in our Master Classes than if you were to work through the same materials on your own).
Boost Your Exam Marks
You'll receive significant exposure to highly probable exam questions – many of which appear in a similar form in the actual VCE exams!
Out Rank Your State-Wide Peers
You'll maximise your SAC and exam marks, giving you a significant advantage over your state-wide VCE peers.
What Have Past Students Said About the VCE Master Classes?
Real Testimonials from Real Students
Student
The Mac.Robertson Girls High School
"This course is definitely worthwhile – it will thoroughly cover everything you need to know for the exam.
Thanks TSFX!"
Student
Braemar College
"I feel like I have a secret weapon. I definitely have a competitive edge after attending!"
Student
Sacred Heart College
"This program delivered everything that was promised and much, much more. Thank you TSFX for giving me an invaluable advantage over my peers."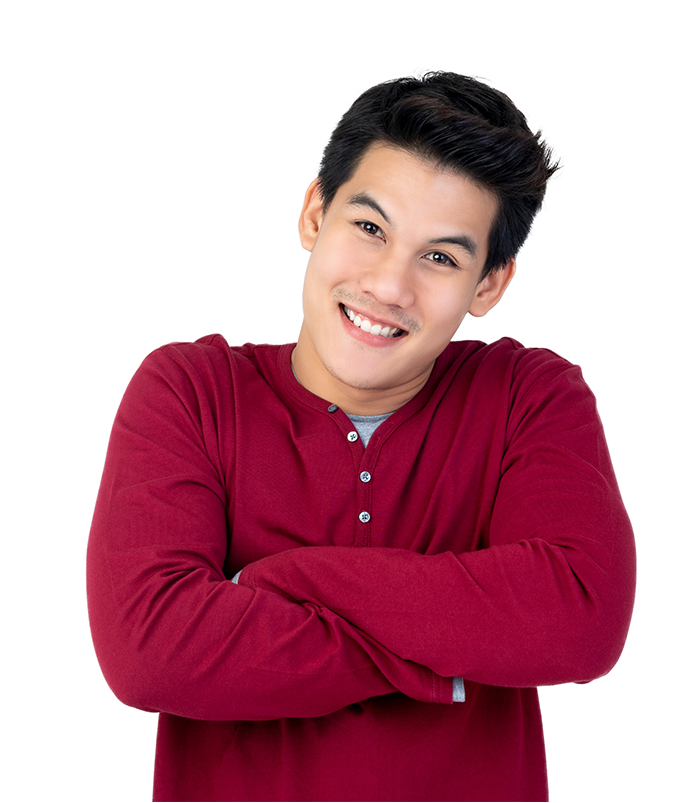 Student
Kilbreda College
"I used to be a B grade student – I just needed a little more encouragement and motivation to be better to achieve A-grade results – and thanks to TSFX I have!"
Student
Parade College
"TSFX provided 2 hours each week of definite revision
and work that I wouldn't have done otherwise.
I owe them big time!"
Student
Beth Rivkah Ladies' College
"This was the best possible way of revising for my upcoming exams... I am very impressed!"
Student
Melbourne Boys High School
"TSFX was in a large way responsible for helping me achieve my ATAR of 99.70 – a score that I honestly thought was out of my reach."